We went to visit Mrs Sledge, a Community Link service user for 15 years.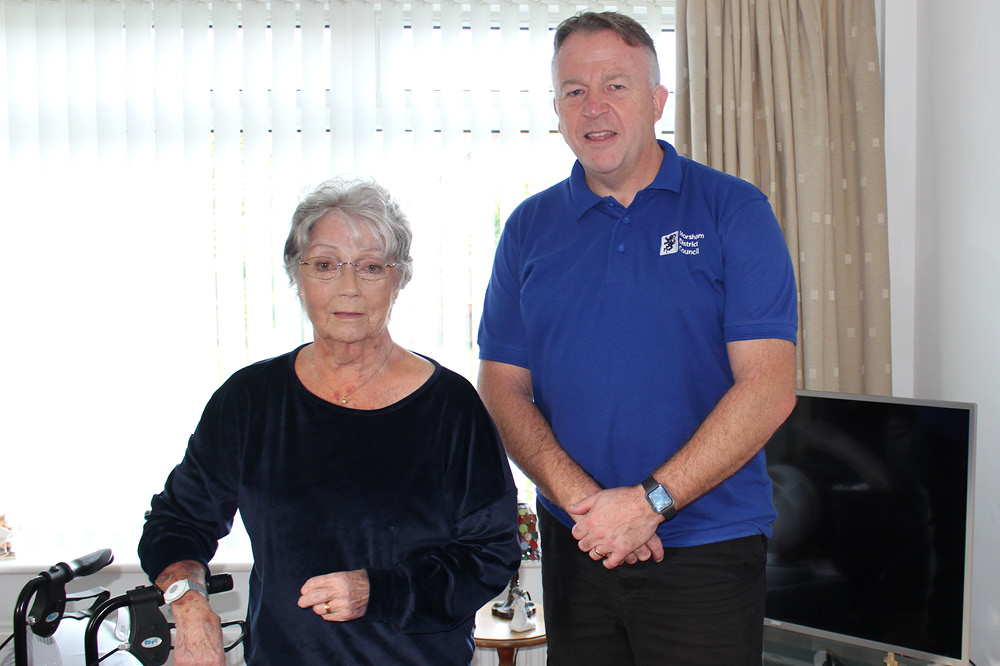 Mrs Sledge uses a SEVEN Lifeline Unit with a wearable button which she attributes to saving her life on more than one occasion.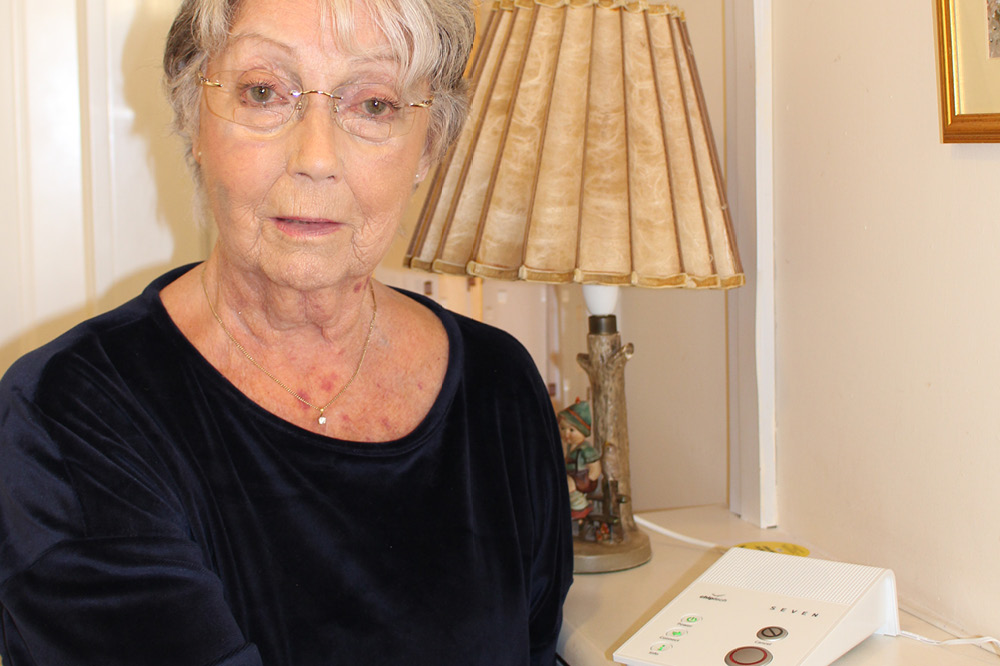 I wouldn't be without it
Recently Mrs Sledge felt chest pains at home. As the pain intensified, she realised that it was getting more serious and pressed her device.
The alarm alerted the central Alarm Receiving Centre where operators were able to dispatch paramedics who attended in minutes, shortly followed by the ambulance team.
The Receiving Centre also alerted Mrs Sledge's daughter to come over. Paramedics, with the support of the Receiving Centre team, were able to enter the property via the key safe outside Mrs Sledge's door – saving valuable minutes in getting to her safely.
It gives me and my family peace of mind.
Another time after a hip replacement Mrs Sledge slipped in the bathroom and thought 'press your alarm' – again paramedics were able to come and support. Mrs Sledge said she feels these types of devices are 'essential for anybody living on their own.'
The assistive technology is unobtrusive (the wrist sensor that Mrs Sledge uses looks like a smart watch) – and the devices are simple to use. The user is prompted to perform regular tests which serve to remind wearers how to use the equipment and reassure them to press the button in an emergency.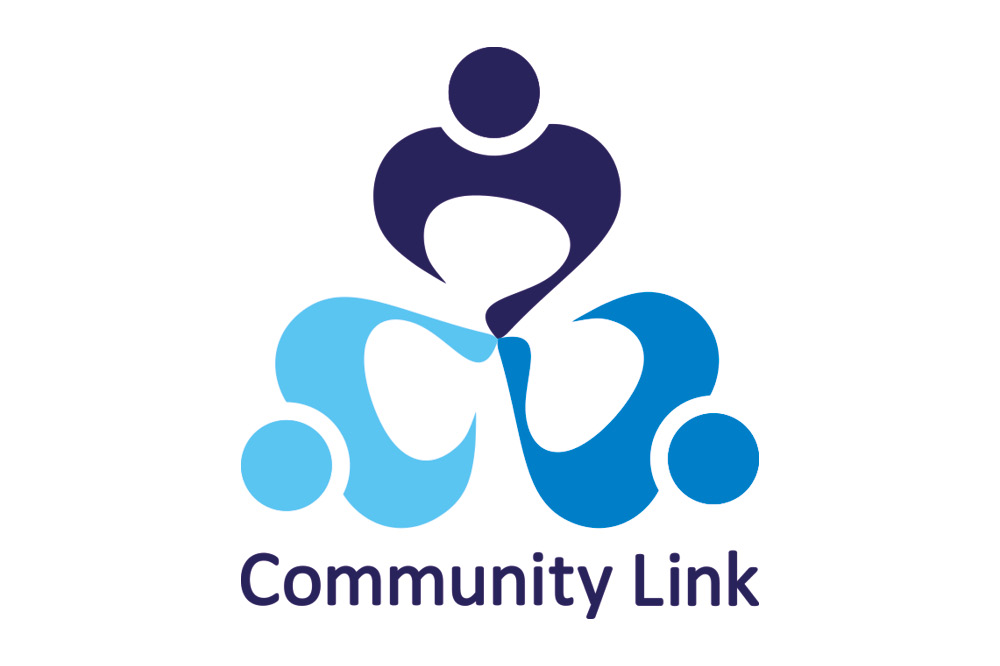 All Lifeline Units include a free smoke detector which we link to the Alarm Receiving Centre. Mrs Sledge told us about her smoke detector installation by the West Sussex Fire and Rescue Service – who also complete a safe and well visit.
Devices can be invaluable in giving users the confidence and independence to continue their daily activities, knowing they can summon essential help should anything happen.
These devices can be there to help a whole range of people – from the vulnerable, those living or working alone, living with various health needs, or wanting additional safety measures for instance joggers or children walking to and from school.
Get in touch
You can find more information on the full range of products at the web link below.
To speak to our trained team members who will recommend devices based on your current needs on 01403 215230 or email us at community.link@horsham.gov.uk.
You may also like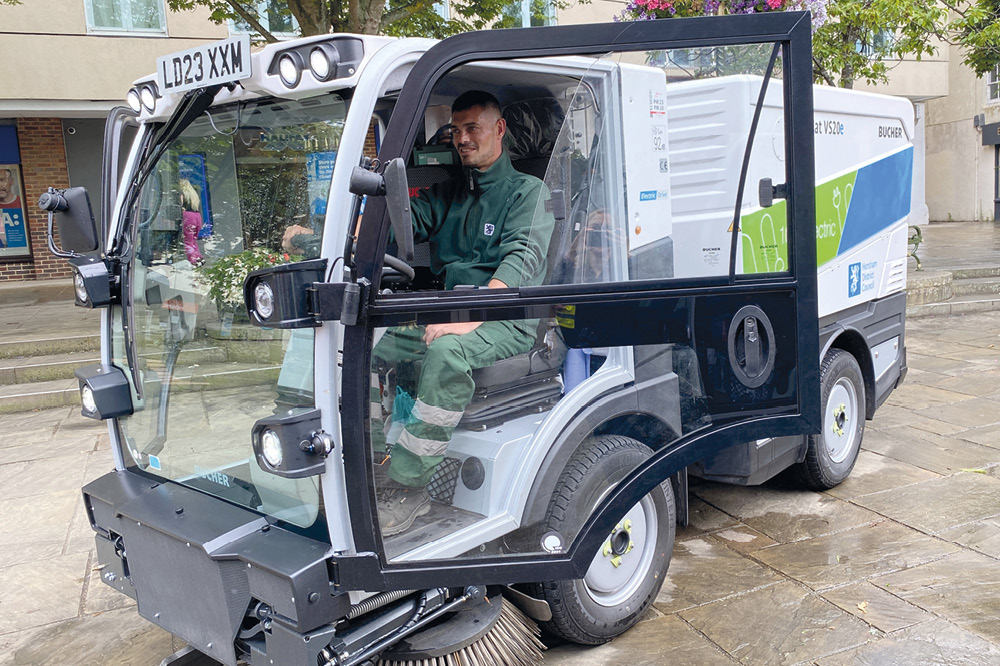 This summer we introduced our first all-electric street sweepers to Horsham Town Centre.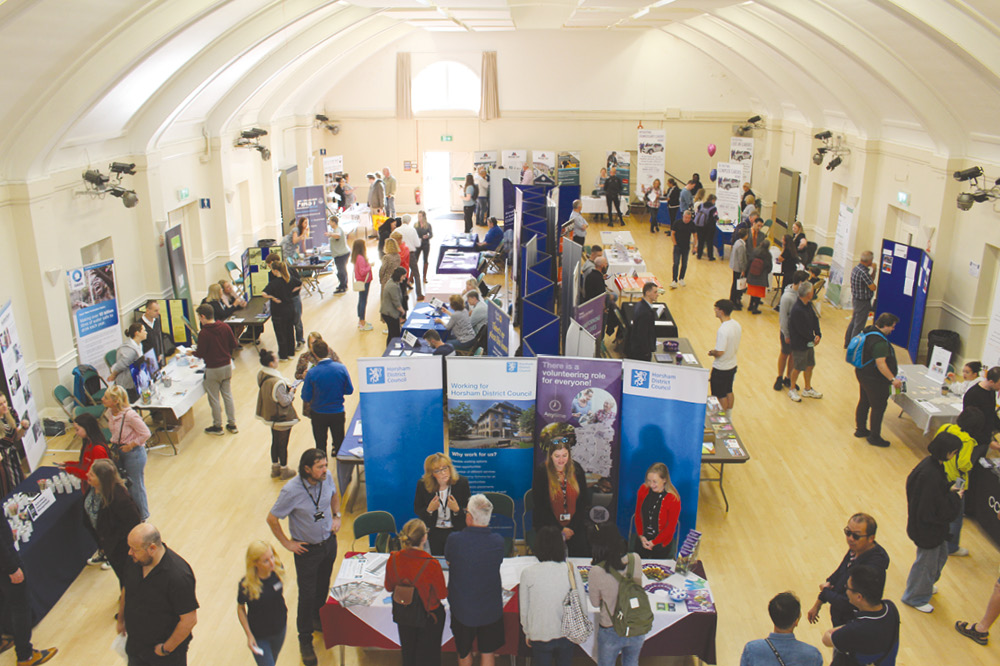 From January 2024, keep an eye out on the Council website for a new webpage for local job hunters.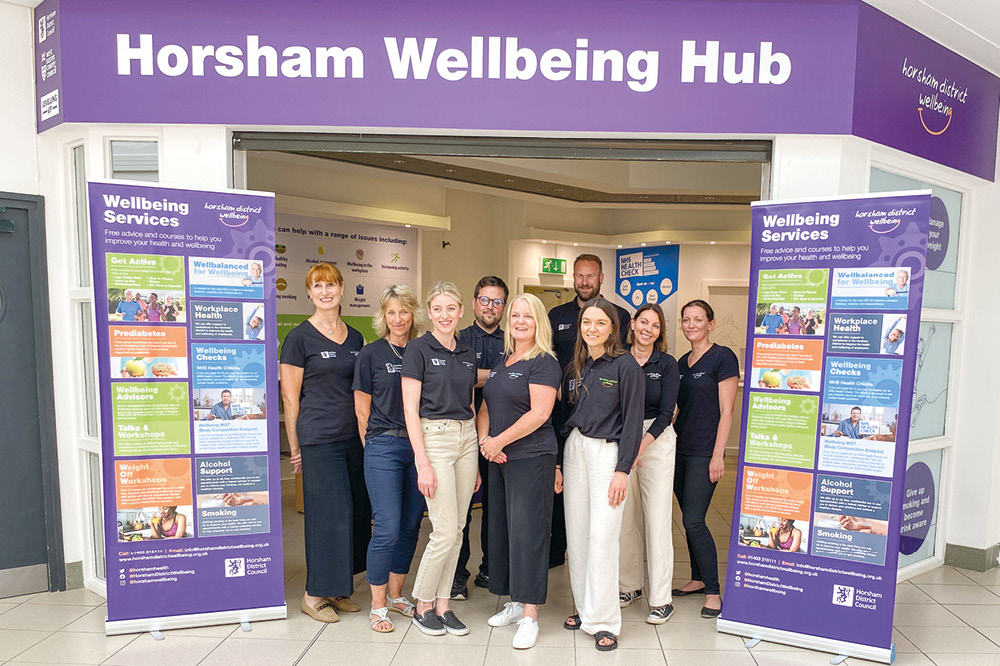 Our Horsham Wellbeing Hub opened in Swan Walk Shopping Centre this July. Offering a friendly service, visitors can access all sorts of support free of charge.