In response to the negative impact of the pandemic on local employment our long-running and successful Journey to Work (J2W) programme has now been expanded and we now have a number of projects to support local people.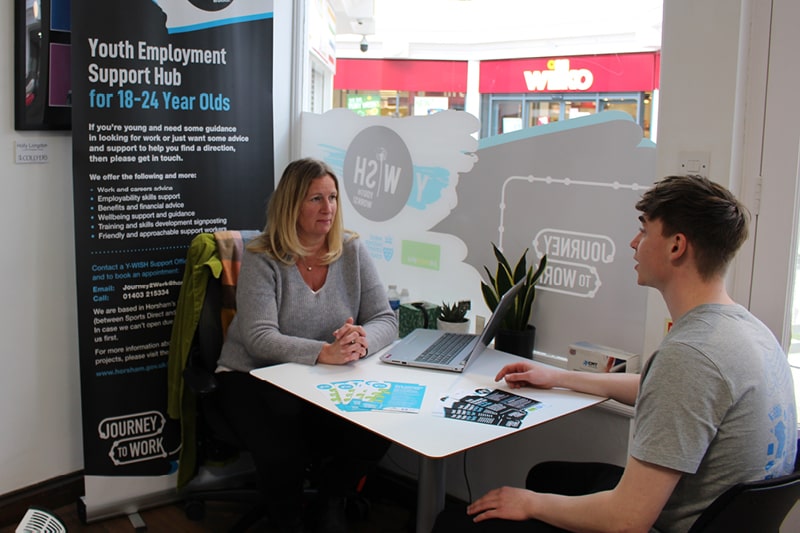 Two of these projects are funded by the Department of Work and Pensions, and all our initiatives are intended to help local people back into work and give support to local employers.
Here, we take a look at each of our projects.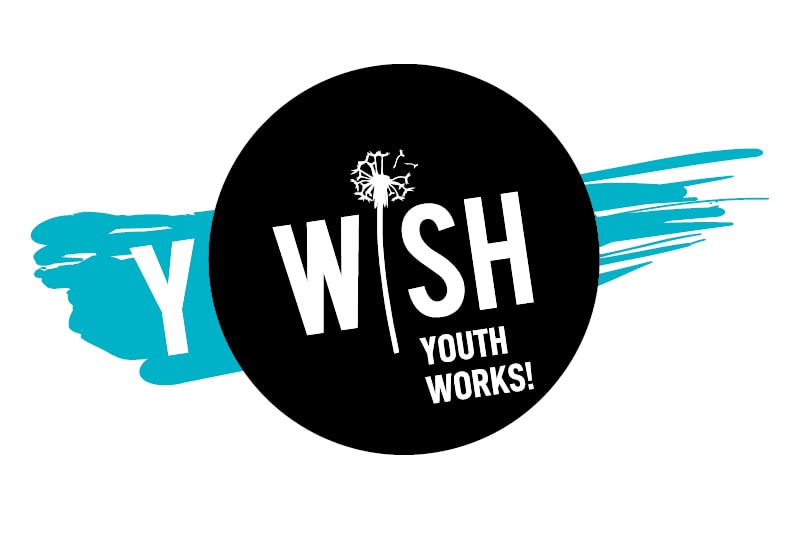 The Y-Wish Hub
We have recently opened our exciting new Youth Employment Support Hub Y-WISH, in Horsham's Swan Walk shopping centre, which is aimed at 18 to 24-year-olds.
Y-Wish Support Officers are available to help you write your CV, identify suitable vacancies or courses to match your skills, experience or interests, help with completing application forms and support with preparation for interviews.

The Youth Hub support is currently accessible on an appointment basis, but we are planning to open the hub up as a fully available drop-in resource from summer 2021, lockdown restrictions permitting.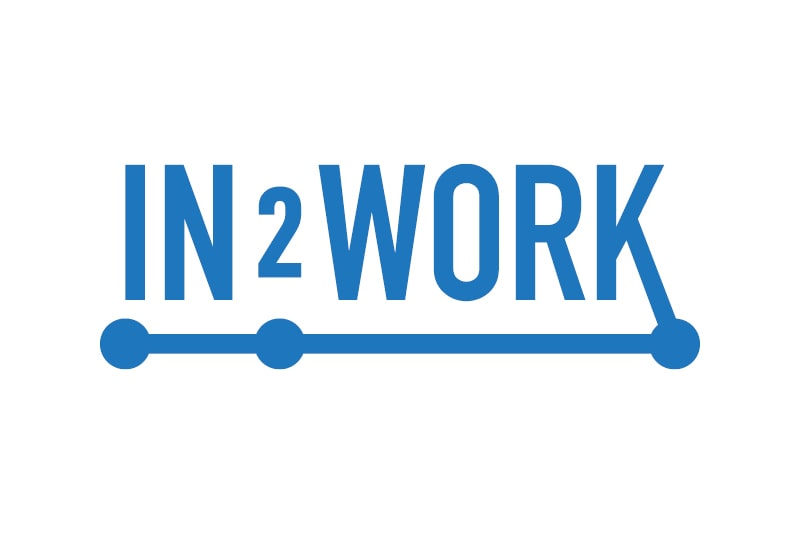 The In2Work service
For the 25 years and over age group, the Council is now providing a new In2Work service.
Our In2Work Support Officers are available to support local people who have lost their job as a result of the pandemic. We have already helped many people with new CVs, by enhancing or tailoring them to the type of roles they are now seeking. We help with job applications, covering letters and personal profiles for networking platforms such as LinkedIn.
The service also signposts clients to training programmes and liaises with local employers with vacancies, and organisations that offer retraining, upskilling and vocational opportunities.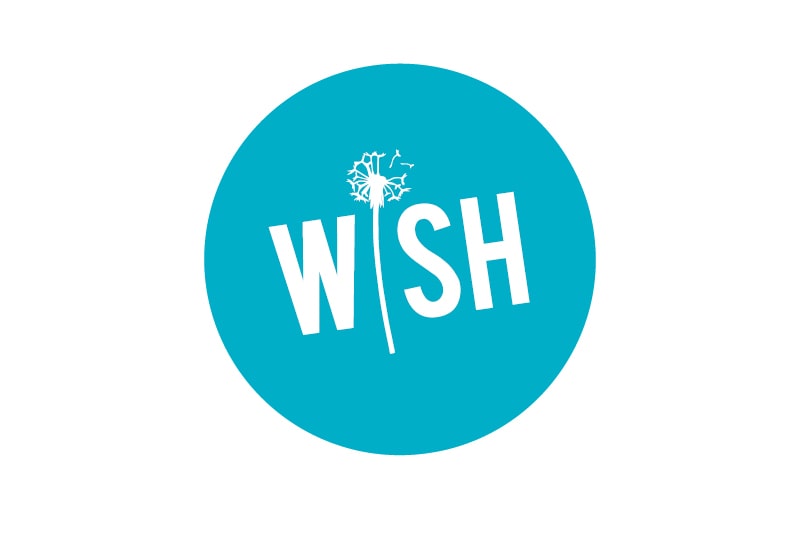 WISH Outreach and 50+ provision
The third strand of the J2W programme is due to be made available in the summer and will offer regular group support sessions with a more social and community-style approach.
The 50+ WISH hub will be based in Horsham and is designed to support more mature workers who need a helping hand back into the workplace. The 50+ hub will meet regularly and will bring people together to support each other as well as receive support.
The Rural Outreach WISH provision provides a similar hub offering but with a more 'roadshow' style approach and will support anyone of any age. The plan is to visit the market towns throughout the District over the coming months and provide local communities with employment support.
Get in touch
For more information about our employment support services, including all of the projects mentioned here, email journey2work@horsham.gov.uk
You may also like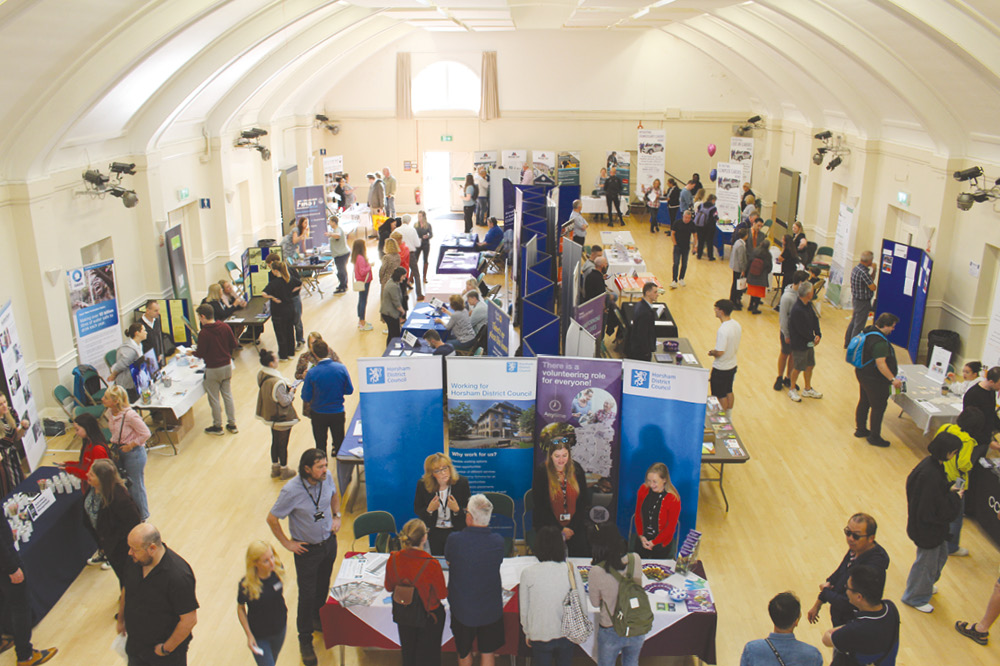 From January 2024, keep an eye out on the Council website for a new webpage for local job hunters.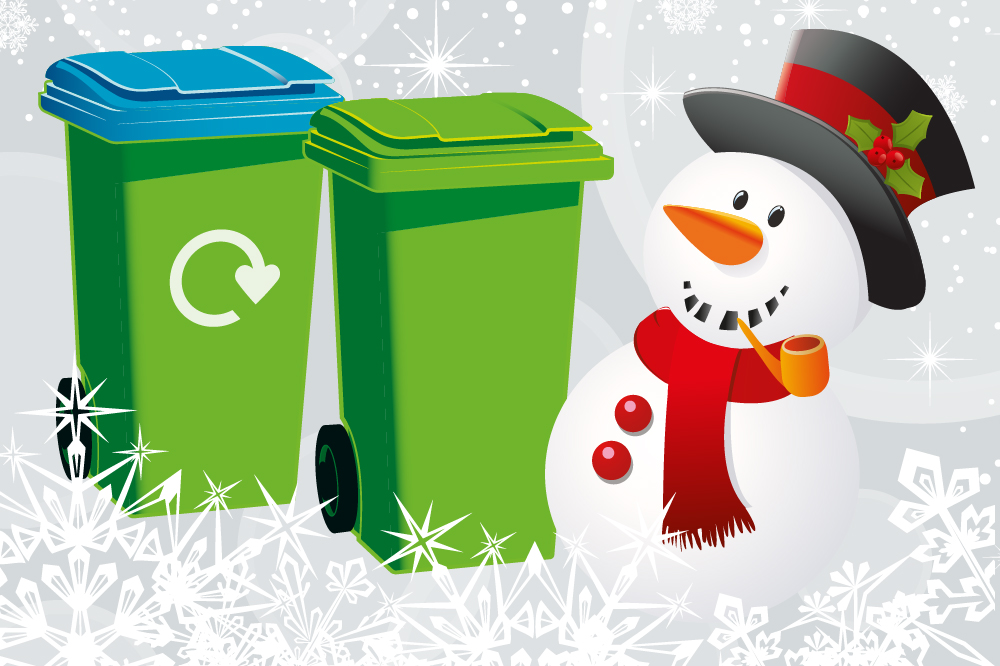 There will be no collections on the Christmas and Boxing Day Bank Holidays on 25 and 26 December.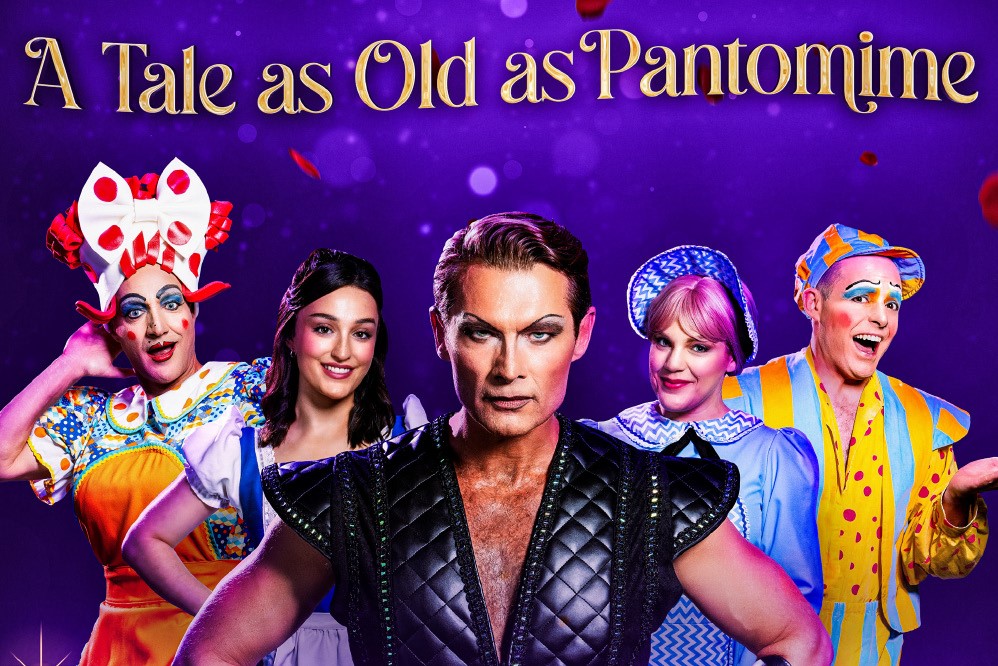 With everything from a fantastic array of local food and drinks, artisan gifts to festive entertainment and events, the magic of the season is right on your doorstep.