We make no secret of the fact that as a district we are very good at recycling, in fact we have the highest recycling rate in the whole of Sussex. So how do we improve on this?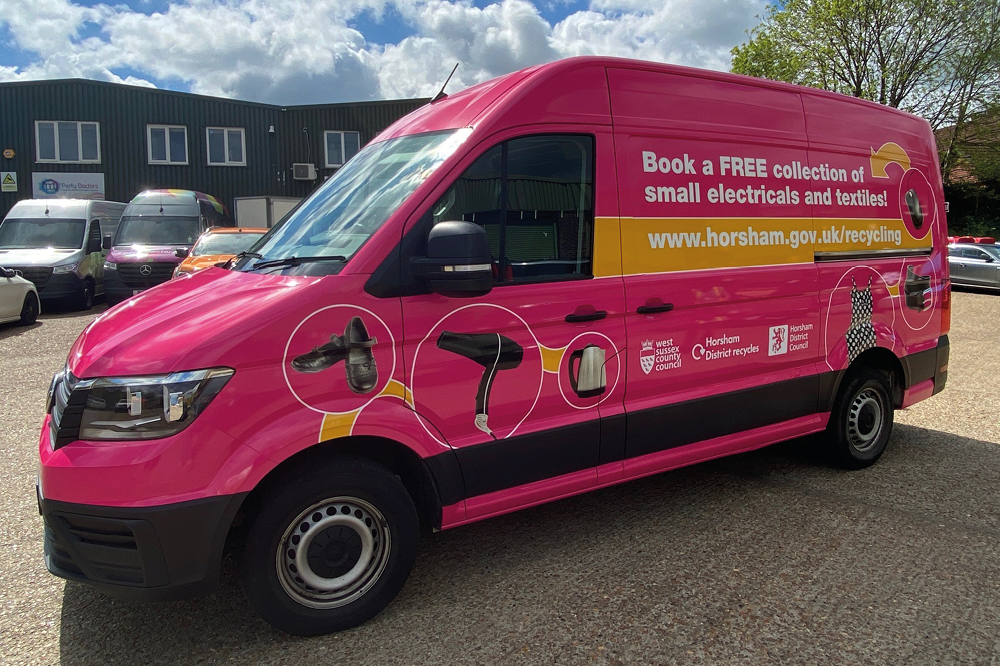 There is always more that can be done to build on this success. In recent months we have launched exciting new trials with our residents to help further boost our recycling rates and reduce the amount of waste going to landfill.
Free electrical, textiles and batteries collections are a massive hit
May 2021 saw us launch an eight month trial collection service for broken small electricals, unwanted textiles and used batteries. We are delighted to say that the free service has proved a massive hit with our residents.
In just six months, our iconic bright pink collections van has made over 3,100 collections.
In total so far, over 6.4 tonnes of small electrical items have been collected and over 17 tonnes of textiles.
Small electricals are processed at a specialist facility which breaks down the component parts and then recycles them into something new.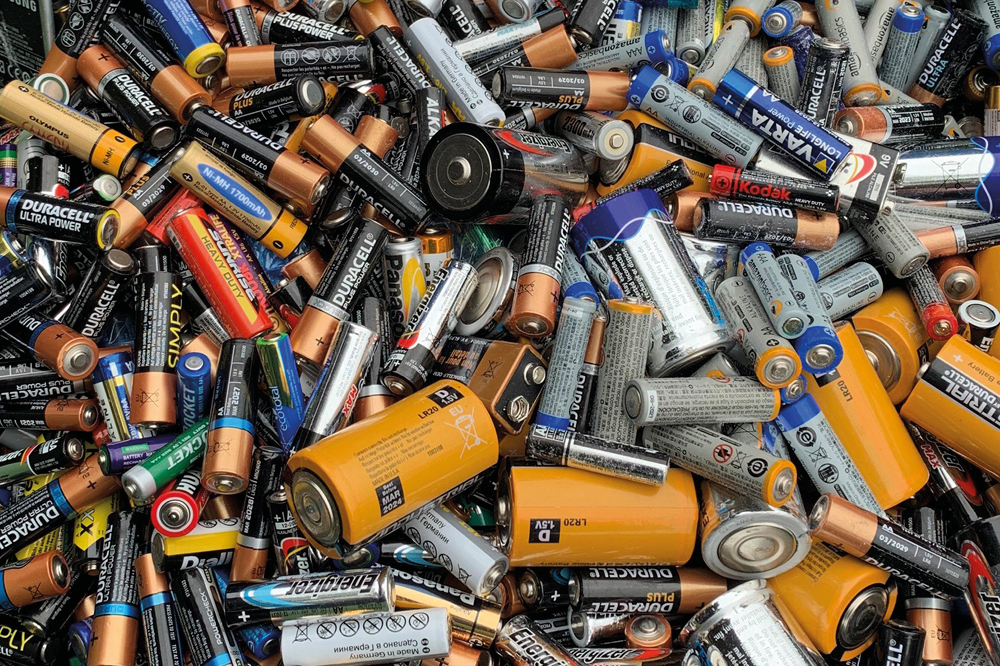 Batteries recycling
We also launched a collection service for household batteries where you can leave your used batteries out on top of your green–top and blue-top bins on your regular bin collections day.
So far, a staggering 6.2 tonnes of batteries have been collected.
A win, win
All the reusable textiles collected are exported to countries where many people can't afford new clothing. This saves them from going to landfill waste, gives them a new life and benefits others. It all serves to reducing the carbon impact of these items going to waste. A win, win all round.
Textiles are sorted into grades by hand at a processing facility and then sent on for reuse and recycling.
Saving hundreds of tonnes of waste
Over 800 tonnes of textiles and 130 tonnes of small electricals are thrown away in rubbish bins in the Horsham District every year. Booking a free collection of these items will save valuable resources from going to waste.
The trial was launched as a result of a partnership with West Sussex County Council.
For more information and to book your collection please go to our Recycling webpages.
You may also like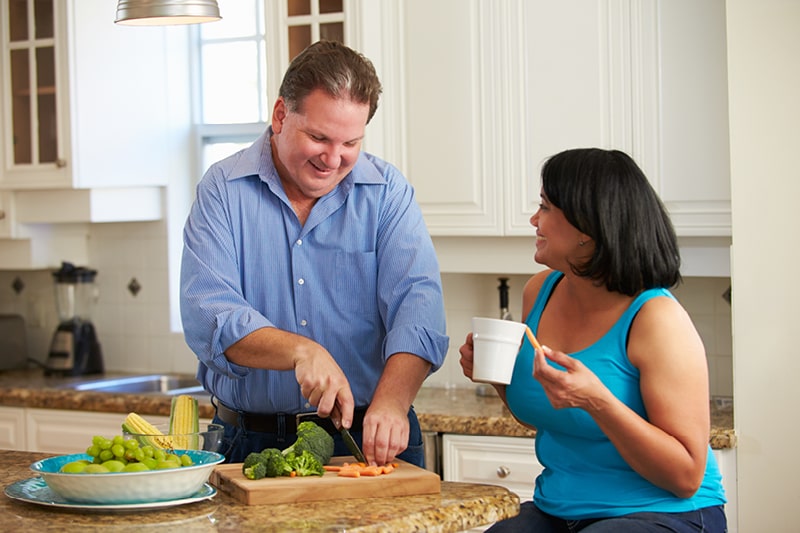 Find out about our free Weight off Workshops (WOW)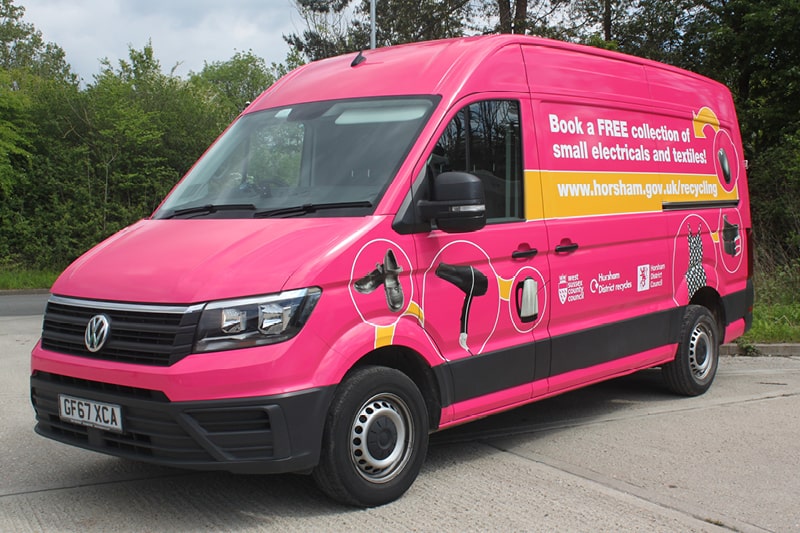 Recycle your unwanted textiles, electricals and batteries with our new kerbside collection schemes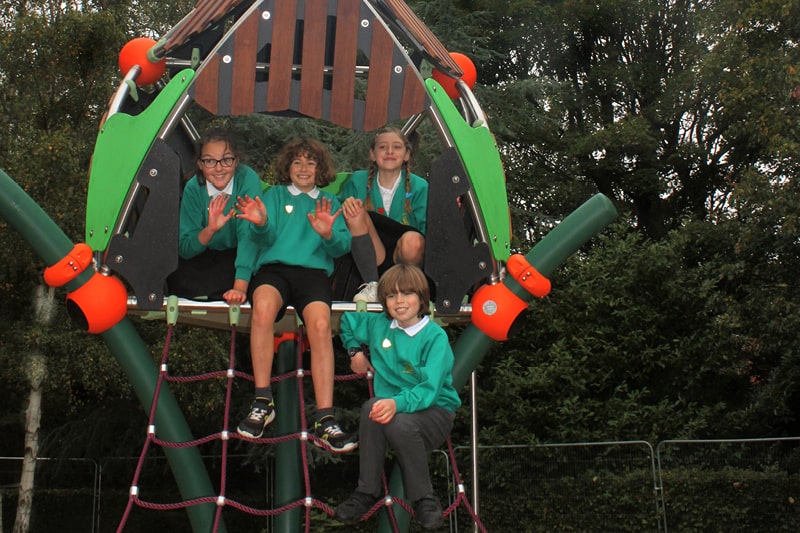 Children aged 8 to 11 years can now enjoy some great new play equipment